Top 10 Gay-Friendly Destinations
Several years into our second millennium, LGBT rights have progressed more than our queer ancestors ever could have imagined. And yet, there's still a long way to go. But with some places in the world remaining a no-go if you want to remain out and proud on holiday, there's no shortage of fantastic gay-friendly destinations to tick off your bucket list. Here are 10 of the best.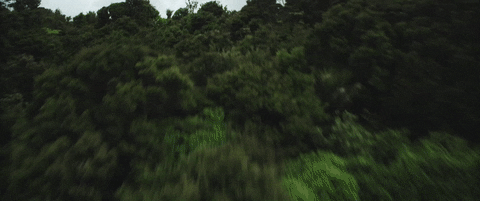 1) New Zealand
This country has long stood as a pioneer for progression and inclusivity when it comes to gay rights. Whilst 'gay/ lesbian friendly' labels for accommodation and business are now almost universal, New Zealand became the first country to adopt this system for displaying solidarity and acceptance in 1998. Same-sex marriage became legal here in 2013, and NZ is very open about advertising marriage tourism to neighboring countries like Australia, where this is yet to be achieved. Take advantage of New Zealand's extensive network of gay-friendly home-stays to explore the length of both islands for cheap, and don't miss Queenstown's yearly Gay Ski Week.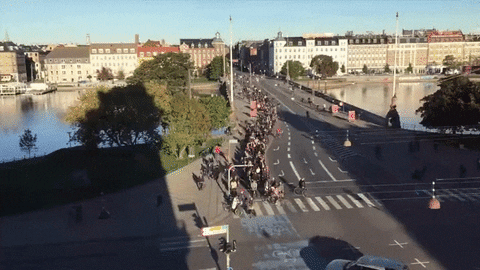 2) Copenhagen, Denmark
Another country to make a splash in 1998 was Denmark, who made the monumental step of becoming this first nation to recognize registered same-sex partnerships. The oldest openly gay bar in Europe, Centralhjornet can be found in Copenhagen, and it's still open today. The presence of the LGBT community in Copenhagen is part of the city's history, and a welcome one at that. Take your pick from the huge range of LGBT-friendly boutique accommodation and overwhelming number of LGBT events, and for a quieter, more romantic moment, don't miss the view from the 105.6m tall City Hall Tower (aptly located on Rainbow Square).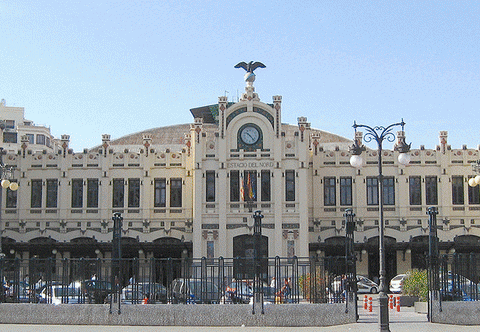 3) Sitges, Spain
Around 35km southwest of Barcelona is the home of Spain's first ever gay disco: Sitges. From this landmark opening back in the 1980s to the present day Sitges has continued its openness to same-sex couples and queer individuals, now standing as one of Europe's 'Big Four' LGBT-friendly destinations. Many of Sitges' beautiful, sprawling sandy beaches are popular for their 'clothing optional' rules, and the city's yearly calendar of events is packed with exciting things to do; there's something here to appeal to everyone.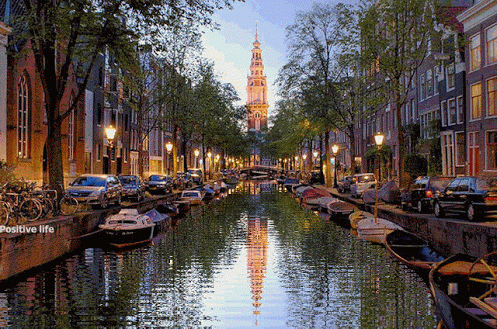 4) Amsterdam, the Netherlands
The lively city of Amsterdam is a must-see on most European destination lists. It's a city known for its openness, with its coffee shops and thriving red light district; everyone is welcome here, and the LGBT scene is no exception. Enjoy wandering the cobbled streets, dipping in and out of the city's numerous bars and cafes, then take on Amsterdam's edgy, gay nightlife after dark. Visit in July or August to see the Pride Parade take over the city's waterways. As Pride Parades go, this one, with its parties and performances floating along under the warming Dutch sun, is one to avoid missing.
5) New York, New York
Aside from the general hype surrounding New York, this iconic city is inseparable from the roots of the modern gay-rights movement in America. The Stonewall Riots of 1960s Greenwich Village are widely regarded as the catalyst for the gay liberation movement. Today, New York is full of important LGBT landmarks including the Lesbian Herstory Archives, the Harvey Milk School, Broadway, and Christopher Street. For a beautiful range of specifically queer-friendly accommodations, hit up the communities of Chelsea, Hell's Kitchen and the West Village.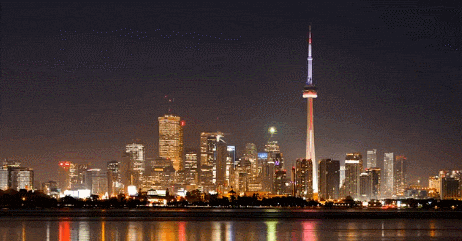 6) Toronto, Canada
As a nation, Canada is generally appreciated as the most progressive of the Americas when it comes to LGBT rights. Toronto, the capital of the Ontario province, doesn't disappoint. If you're seeking out the hub of the city's LGBT community, The Village in Church-Wellesley is the place to be. Home to innumerable gay-friendly businesses, a host of galleries and theaters, and also the site of events such as Pride Week Celebrations and the Dyke March, The Village has blossomed for decades as place of culture and community for the LGBT crowd.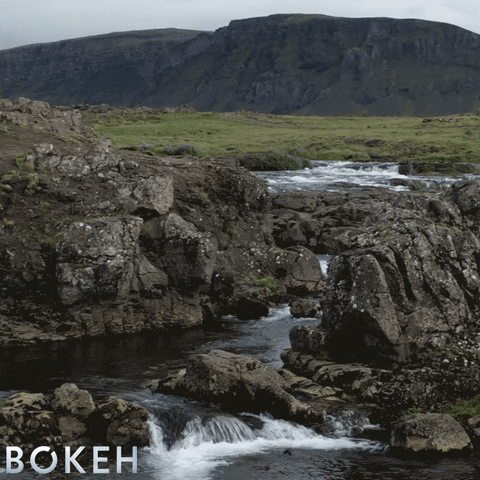 7) Reykjavik, Iceland
Reykjavik is frequently described as one of the friendliest and most inclusive in the world. It boasts not only spectacular landscapes studded with volcanoes, waterfalls and geothermal lagoons, but also 19 years of Gay Pride marches. With almost two decades of pride under its belt, Reykjavik's LGBT scene is booming. And the laws of Iceland are as progressive as the social scenes of its capital; same-sex couples gained equal rights to heterosexual couples here all the way back in 2006.